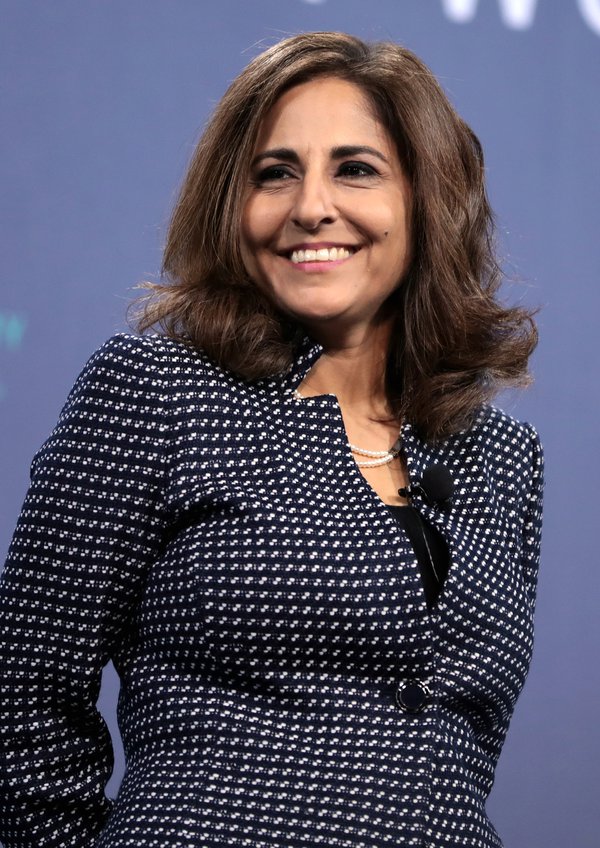 Neera was born September 10, 1970 in Bedford, MA – an affluent community – to immigrant parents from India after they had an arranged marriage (although Neera notes they got divorced when she was 5). After the divorce, Neera's father left the family, sold the house and took the profits back to India with him; Neera's mother (a single mother of 2 small children) went on welfare, received food stamps and had Section 8 vouchers for their housing. Neera says, "The reason I'm so active in politics – literally the reason I've devoted so much time to politics and public service – is because of my background. […] The Democratic Party, the policies that the Clintons and Hillary believe in, I feel like a living example of someone who benefited."
She explored her interest in politics while in college at UCLA working on Michael Dukakis's presidential campaign in 1988. She then went on to Yale Law School, graduating in 1996. After, she worked for the Bill Clinton/Al Gore presidential campaign in California, working on new energy policies. She then went to the White House, working first in the press department, then as an aide in the domestic policy office and as a Senior Advisor in the First Lady's Office. She worked closely with Hillary Clinton on school safety issues in the wake of the Columbine massacre (they worked closely and Hillary even gave Neera a wedding shower at the White House).
At just 29 years old, Neera became the Policy Director and Deputy Campaign Manager for Hillary Clinton's 2000 Senate campaign, where finding facts and figures to defend Hillary's positions was part of her job. After the successful campaign, Neera served as Senator Clinton's Legislative Director from 2003-2005. From 2007-2008, Neera was the Policy Director for Hillary Clinton's presidential campaign, while also supervising debate prep. She then worked on the general election campaign for Barack Obama in 2008, as one of the first (and one of the few) former Clinton staffers to join his team, serving as Domestic Policy Director.
Neera exemplifies what it means to be a staffer. Her career is evident of the fact that she is a trusted confidant, strong-willed, and has the ability to adapt to the needs of each day.